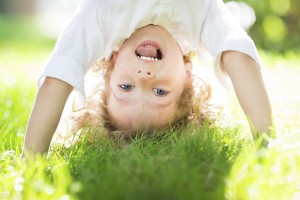 At Riverbend Montessori Child Development Centre, our philosophy is based on a combination of "learning through play" and the Montessori method of teaching:
Play is an all-embracing activity of central significance to the growing child. Play is the most fundamental, natural, and universal activity to children. We believe children are entitled to environments and opportunities that foster positive growth while being treated with dignity and respect. We recognize that play is a child's response to life and the medium through which he/she learns, and we therefore employ this principle in our day-to-day activities
Montessori is a type of program for teaching children that was developed by Italian physician and educator Maria Montessori at the beginning of the 20th century. It stresses a child's independence, freedom within limits, and respects the child's psychological, physical, and social development. Maria Montessori understood that a child's first few years are vital to their future development and that it is a time frame when they are the most curious and can easily absorb new concepts and information. Because each child is unique, instruction in a Montessori program is individualized and education is regarded as a process of continually cultivating the child's natural desire to learn. Our program emphasizes the following:
Respect for the child
Self-correcting learning materials and activities
Self-motivation
Individualized learning and instruction
Co-operation, not competition
Fostering independence in the world
Responsible freedom
Processes of learning as well as products in order to foster life-long learning behaviour
Fostering competencies based on success
Peer assistance and teaching
Sensory motor preparation for intellectual development.
Meet our staff.