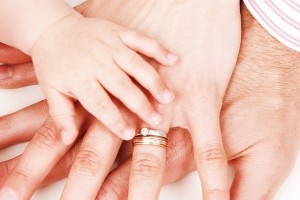 Registration in our programs are open to everyone. In order to register, two items are needed:
A completed "Family Information Form" – this contains important personal and medical information about the child you are registering.
The Child Care Fees paid in full for the month in which you are registering. This can be paid in the form of a post-dated cheque dated for the first day of the month in which you are registering if you so desire.
Applications will be taken on a first-come-first-served basis. The Director/Assistant Director can let you know if spaces are, or will be available for the date that you wish to enrol.
Fees are charged on monthly basis and payment must be made on first day of month. Your child is not officially registered until payment is made. Late fee of $1 a day is applicable thereafter.
We require $100 nonrefundable registration fee on the date of registration
In order to keep registration current and up to date, we require that you provide us with six postdated cheques to cover the fees from September to February or march to August.
Holidays and absence do not reduce your fees. Part time parents are required to pay for their designated days regardless if they have been sick or away. Please do not ask us to make any exceptions.
The fee includes music classes. Any other extra activities like clay projects, field trips are not included in monthly childcare fee.
A service charge of $20 will be charged for all NSF cheques.
Official receipt will be given to you for all the payment made at the end of the year. Please retain this receipt for your records, as if you require a new one it will issued with $20 administrative fee.
Termination of Child Care
If you wish to terminate your child care position, we ask that you provide one month written notice. All unused postdated cheques will be returned to you so long as proper and sufficient notice has been given
HOLIDAYS AND CLOSURES. We are closed on all days proclaimed as provincial or national holidays, or statutory holidays, including:
– New Year's Day
– Family Day
– Good Friday and Easter Monday
– Victoria Day
– Canada Day
– August Civic Holiday
– Labour Day
– Thanksgiving Day
– Remembrance Day
– Christmas Day and Boxing Day (Centre is closed between Christmas  to New year)